This Sunday is February 1st and if you hadn't noticed the stores are jam freaking packed with V-Day crap. There are two holidays that I really don't like; A. New Year's Eve and B. Valentine's Day. I don't like either of them because they are overly couple-y and filled with pressure to create enormous amounts of fun and/or super romantic experiences and thoughtful gifts. But they do come up once a year and
I
we all have to suffer through.
As a single person I really feel like I get left out of Valentine's Day. I mean my Mom might still send me a card but that's about it. L-O-S-E-R. My kids might get me something if they have the opportunity which is not likely unless I take them shopping
not
so that's out. I am sure I will get
one or two
a boatload of texts from various and sundry guy friends who are also single which will be nice. But, on the off chance that anyone wants to buy me a gift, or someone like me, I thought I would suggest a few fun things. Items that really capture the spirit of the holiday for the single person like myself.
Who doesn't love a nice coffee mug? This one is a steal for $13.93 and you can order it
here
on Etsy. I used to talk about my ex-husbands stupid face under my breath all the time when we were married but I never thought about actually just putting it out there you know? Don't hide your feelings!!! It's Valentine's Day! I'd feel pretty darn special if I received this one. For realz.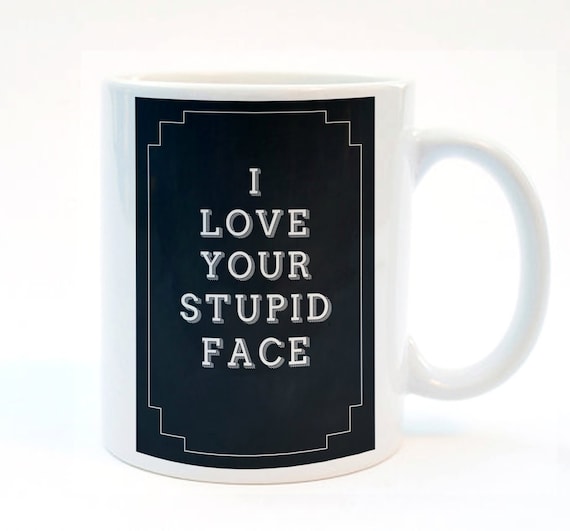 Nothing says Valentine's Day like a desperate plea for companionship so why not go the other route? A
Conversation heart sweatshirt
that sums up my thoughts perfectly. Leave Me Alone. No really... Alone in my hermitdom to to drink wine and eat pizza. Because pizza is eternal and it's around all year not just the one stupid day. Also available on Etsy.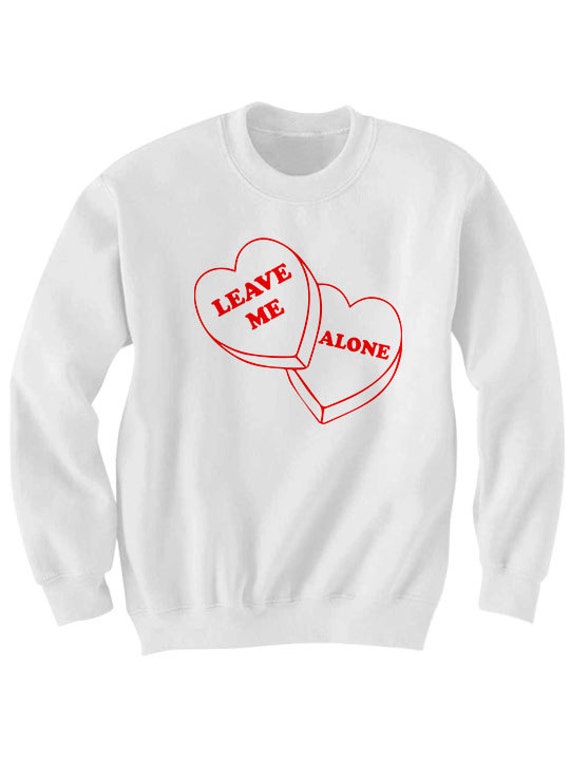 Luxury bath products are always very nice and thoughtful so I give you
Dope On A Rope
. Especially for me because I will need to work up a nice appetite before I order my pizza. I can take a hot bath, get clean and get the munchies all at the same time. When the pizza man gets a whiff of me he just might wanna come in though so who knows, this might actually help me get lucky on V-Day.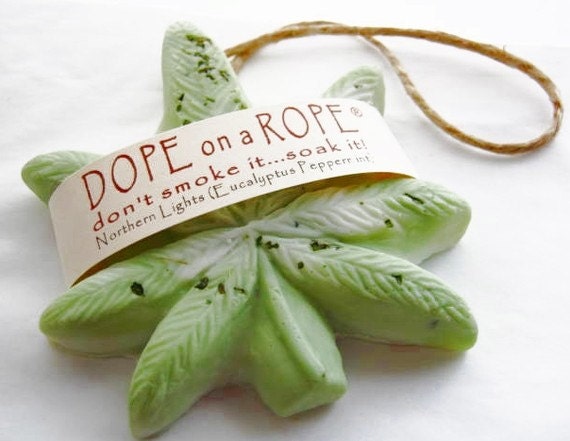 Now I am certainly not saying that I am a MILF... God no.. but if I was
this is the flask
I would want to be packin in my bra, or something. It even comes with a cute little funnel and 4 shot cups so all of my slutty MILF friends can join me in the ladies room at the club for a quick shot of Fireball before we can get back to MILFing it up should we decide to go out on V-Day. Please include the Fireball too.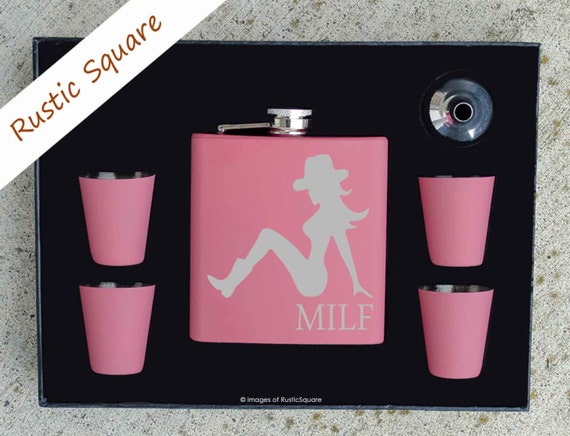 And lastly if you don't want to buy anything but you are a crafty baker type you really can't go wrong with conversation heart cookies. Who doesn't love homemade beautifully decorated cookies? After all that pizza and wine and Fireball I will want something sweet yet not overly sentimental. These are perfect. I especially like the "Eat Shit" and "Fuck Love" designs but they are all pretty darn clever really. Good job to whomever came up with this one. I for one would be thrilled!
Just a few little fun ideas for you cause...
Bitter... party of one, your table is now available:)