Wow... it's almost the New Year and you know what that means for all of us folks that live to eat... time to buckle down and get back on the wagon, get healthy and lose some weight. I did this last year and then I stopped. The good news is I kept off pretty much all of the weight I lost this year so I just need to pick back up where I left off. More to come on that later. But today we step off the crazy train and jump on the gravy train... ooooh biscuits and gravy yummm... but I digress. Today I am confessing some of my inner fat girl thoughts, feelings and habits so put your fat pants on and pull up a sofa.
I like butter. I know, it's not cool but I don't care. Seriously on bread, crackers, pretzels, men (kidding)... I don't care. Butter is delicious. #pauladeenismyspiritanimal #andwinetoo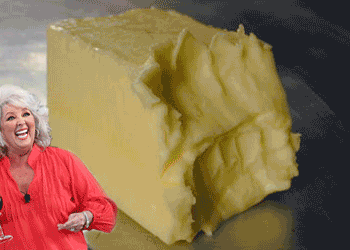 I eat pretty clean during the week but...My weekend eating habits are currently atrocious. I can sum up the menu in a few words... breakfast/brunch, alcohol, pizza. Oh and cheese. #butnotinasnuggie #thatwouldbepathetic
Speaking of cheese... Cheese is like an old comfy pair of jeans to me. It's just comfort to the max. I LUH Cheese!!! I'm not picky either because I'll eat really good cheese or cheese in a can on a ritz cracker or Mac and cheese... all day erryday. #cheeseisthetruththelighttheway #cheeseislove
If I go out drinking often times I don't eat due to budget constraints. But let me tell you, it is on like Donkey Kong when I get home. Especially if no one else is around, and there is ice cream in the freezer... or cheese. #ifnooneseesyoueatityoudidnt #unlessyourethehoff #andyourkidvideotapesyou
I love taco bell. Have you even had a Doritos Locos taco??? It's a taco with a Dorito shell!!!! #iknow #insane
And pizza... clearly I saved the ultimate fat food for last. What can I say... you haven't really lived until you've ordered Domino's hungover, from bed with the app on your phone on a Sunday afternoon. #withspecialinstructions #leaveitontheporch #someonetoldmeso
This doesn't fit here but... pizza and star wars... yeah.
Happy Humpday.
Linking up with all of my favorite ladies today...
Kathy
and
Nadine
for confessions