Does anyone else feel like the days are just flying by? I can't believe we just sprang forward and now I turn around in the evening and it's 9:00. I know that every rational person loves more daylight hours but I hate the getting used to it part. Sunday afternoon I was so wiped out I took an awesome nap on the couch, woke up and it was still broad daylight at 7:00 p.m. I don't like that because in my mind I thought it was like 4 and then I was mad.
Anyway, last week was IN-sane-ly busy for me getting ready for my big work event on Friday. I couldn't even think about writing a blog post. But before I get to that let me just say that I had one of thee worst dates in a long time on Thursday night. It's been awhile since I have gone out with "I'm great on text but suck ass when you meet me in real life" guy but I guess my luck ran out because yeah.... that guy showed up. So I was thinking... about mid date as I was dying a slow and painfully silent death except for the sound of someone eating chicken nachos, I wish I could just snap some photos for you guys. I mean how funny would it be to just be like "Hey, this date totally blows. Do you mind if I snap a few selfies with you for my blog? Like you don't even have to be looking at the camera or anything. Mmmkay thanks." It was that bad. In all fairness I was a little worried going in and as usual my gut was correct. We had nothing in common except for being divorced with 3 kids I guess. Sometimes you can small talk enough on text to miss that but you can't hide it face to face. To top it all off at the end of the date he confessed that he was dying for a cigarette. GTFO. Bye loser. Ok maybe that's a little harsh but, it's a no from me.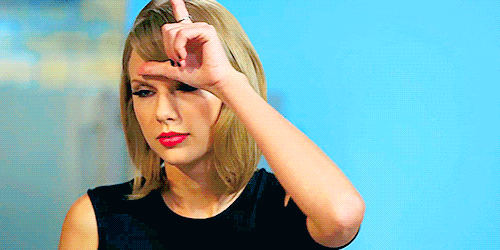 So the Friday work thing went off without a hitch pretty much and now the project is officially off and running. I can't even wrap my brain around how much this will consume my life, but in a very good way, for the next 18 mos. If anyone is interested or curious check it out...
Friday night tennis was freezing and a big fat ride on the struggle bus. My entire team fell apart, lost our matches and then went to the bar. Saturday morning was more freezing at Lacrosse but unlike me, my daughter killed it and her team won again. The rest of Saturday was all about the food at the Atlanta Brunch Festival. Unfortunately we got a later start than I had hoped and some vendors ran out of food super early. Majorly disappointing when the event lasts till 5 and you run out of food at 2 pm. The lines were ridiculously long but we still managed to score a few amazing dishes. I think the whole thing could have been planned a little better but we still had a great time. Since we only had samples size portions we stopped off for a little seafood and a beer on the rooftop (see that view up there) at
Six Feet Under
before heading home.
Sunday I sat out in the cold yet again to sell girl scout cookies and no pictures were taken. Then I came home and did mostly 100% nothing on the couch with my dog for the rest of the day and it was absolute heaven.
Hoping to get back to some semblance of normal this week with food, cooking and managing things in my life that are not work related that have seriously been neglected. Laundry is piled high and I really need to do my taxes. Can't wait for that!!
Aaaaand.... Some snaps from the weekend. Full disclosure I did not eat everything pictured here. I do make my friends let me take pictures of their food though.
Happy Tuesday! See ya.