We are currently in the third month of the year, winter appears to be over for the most part and we just turned the clocks forward. This year hasn't gotten off to a bad start for me exactly but, I wouldn't say it's going all that well either. It's just blah. It's blah and it's my fault that it's blah. Somehow, somewhere over the end of last year/beginning of this year I got off track. I lost all of my motivation and my mojo. I went from being super motivated and checking off the goals daily to couch surfing and Netflix binges. I don't know exactly how it happened or why but I have been having a hell of a time righting this ship. So, I find myself here writing it down to see if maybe this will help. Letting go of this blog and checking in at least semi- regularly here is something I regret and it used to help me stay on task if I am being totally honest. If you have ever written a blog, especially the lifestyle variety where you get to talk about anything you want, it kind of becomes your journal, your book of lists, the place where you outline goals and highlight the good, the bad and the ugly sometimes too. It kept me honest but I just ran out of time or maybe I gave priority to other things and the blog just faded away.
2018 was an awesome year for me. I set out in January with very measurable and specific goals. I blogged about them, wrote them down in prominent places in my home and told people, even the ones that seemed crazy and unattainable. And guess what? I mostly achieved them all, if not exactly, in one variation or another that translated to a win/win for me. It was a banner year for about the first nine months and I was flying high... and then I started slipping. By around month twelve I was looking a little something like this....
I blew off mostly every bit of side hustle that I had gained momentum on with my Whole30 coaching business, this blog, creating recipes, social media content, the newsletter I kept not sending out and I just kind of hibernated the month of December away like a miserable potato of the couch. My old pals stress and anxiety got the best of me cause you just never know what triggers them (cough, cough, holidays) but I was determined to turn it around with my January Whole30 because that always works for me. Except this time it did not. Yeah.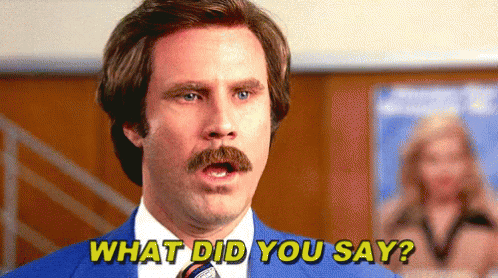 It didn't work. I did not have enough coaching clients signed up to make an effective support group so I bagged that. Fail. My Williams Sonoma pop ups in December were small but I "hoped" (key word here) people would sign up for the classes I was teaching there in January. Only a few did so I cancelled those too. Fail. I feel like the wheels came off my January Whole30 right out of the gate and I never did quite recover. It was the worst Whole30 of the 6 that I have done. The. Worst. Ever. I stuck to it but after the first week or so I was kind of miserable but I couldn't quit. What kind of Whole30 coach quits a Whole30? Truth be told a human one. Maybe I should have let that one go or maybe it's good that I didn't but either way I did the damn thing. Then it was February and the shit show kind of started up again.
So here I sit in March, looking over my 19 for 2019 and somehow I have managed to cross one off the list... shocker. Yet I have not even given any of the others a single thought since the day I wrote them down. So this is where I am starting, with my list of goals for the year. I think my biggest problem and the main reason why I get soooo off track is I forget to focus on taking the smaller steps toward achieving the bigger goal. I got really good at that last year for awhile and it worked. I was doing a checklist every day and shit was getting done and I was taking better care of myself because that was on the list too. And I totally thought I had my shit together then, I got lazy. I guess I thought I was a pro.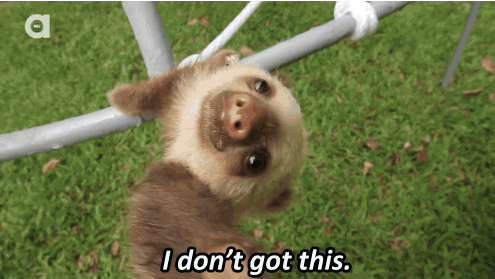 I am not. I've been on the struggle bus before and it doesn't last forever. I actually feel better just having written this all out so... mission accomplished. Where do I go from here? I think Sherwin Williams. Paint is 30% off this month and a fresh coat of paint on anything is quite cathartic, plus it's on my 19 for 2019 to do some painting.
Cheers!