I am so glad that this week is behind me. I had a huge work thing to get past and it is O.V.E.R. Thank God. There were mostly 10 hour days and about 500 miles worth of driving and I never even left Atlanta. To say that I am exhausted and ready for the weekend is an understatement. New jobs in general are exhausting and the amount of new stuff I have to learn for this one has been a bit overwhelming. This week though I really just focused on work, went to bed really early every night and just kind of hibernated in my house (for the few hours a day I was actually in it) and it helped. I am struggling though, trying to figure out this new schedule, new role. I am feeling decidedly like I need to retreat a little from other stuff like social obligations particularly. I am not managing everything very well, important things are suffering and I don't like it. But on the other hand, none of it is irreparable I just need to take some time to figure it out. Everything feels a little like chaos right now, time to clean it up. Sometimes it's good to do something familiar like a good old Friday faves post so let's just do that for right now...
BOOKS
One of the things that has been suffering woefully are my food choices. But, I am still buying the books cause I can't help myself. Reading is fundamental and inspirational right? I had to buy the
Celebrations book by Danielle Walker
because holiday food is so amazing and also so amazingly bad for you. Her book is beautiful and I can't wait to incorporate some wonderful, healthy things into the season this year.
.
And then a new book by my hero, Melissa Hartwig.
Food Freedom Forever
... that is what I am striving for and have yet to achieve. The book is thoughtfully written and even though I have already read all of her books I still feel it is a valuable addition to my Whole30 arsenal. She rocks!
MAKE UP
I admit I am late on the matte liquid lip bandwagon but oh how I love the Gen Nude Collection from Bare Minerals, particularly this one,
Smooch
. I haven't really tried a pinky-mauve nude in a while but I love this one and bonus... they all smell like glazed doughnuts.
TATTOO
So everyone knows winter is the best time to get tattooed because they have lots of time to heal before they ever see the light of day. Given that and the fact that I got birthday money from my peeps and birthday gift swag from my tattoo shop I have an appointment with my girl
Savannah Colleen
in a few weeks for something ornamental. I have decided that everything from now on will be ornamental or floral/nature-ish. No more cupcakes or color anything. I LOVE this...

ON MY WATCH LIST
Prime continues to knock it out of the park with Season 3 of Transparent. I cannot get enough. The cast is truly brilliant. If you haven't, you must. It's just so good.


FUNNY STUFF


Uh huh...
My ex is still MIA but I am getting ready for his return...
When it's been the longest week of your life and you can work from home on Friday...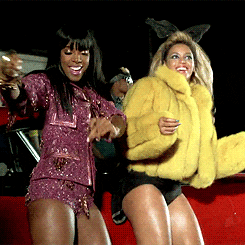 Oh and I have no plans this weekend...
Hope everyone has a great one!