It's been pushing 70 degrees for 3 or 4 days now and it's pissing me off. Umm last I checked it was December. The weather needs to start acting like it. I am not in any condition to be wearing shorts.
I ate half a tub of cheese dip with tortilla chips for dinner Monday night while binge watching Breaking Bad seasons 1 and 2 and drinking wine. Why didn't you guys tell me that show was so damn good. Can't believe it took me this long to watch it.
So one of my favorite Christmas gifts to myself was this new bag. My old one was falling apart and nothing looks tackier out in the world than a shitty falling apart hand bag. So I splurged and I love it. I got the same color combo too, grey suede, gold embroidery only I chose a vertical format double monogram for the letters. Love.
I am fairly certain that I have consumed about 862 cookies this holiday season as well as cakes, pies and various other decadent desserts. All hail the sugar dragon. The first week of my Whole30 is going to be actual hell for this but... I'll think about that tomorrow.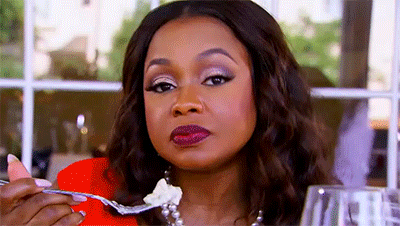 I have zero plans for NYE this year. ZEH-RO. I hate this holiday anyway but every damn year I struggle to find the perfect way to spend the evening. The real problem is that this movie ruined me forever. I am still waiting for this moment to happen to me on new years .
It's actually far more likely that my NYE would end up going more like Thelma and Louise than When Harry Met Sally. Maybe I should just stay home.
My office is dead this week and work is just how I like it, slow. I have time to catch up, dress down and take long lunches. This is the last week I will be going to lunch for most likely the next 30 days so I am making the most of it.
It looks like my office will be officially be moving to another location at the end of the first quarter. With that comes the opportunity for me to work from home a few days a week. This means that my home office, which has become a storage room, needs a complete makeover. I am so exited. I am going to put all my shit on Let Go and start from scratch. Hoping to go from this...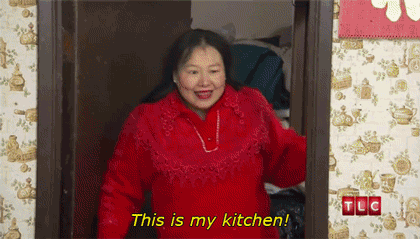 To something more like this... it could happen.
And I know I promised link up info and I am lazy working on it... stay tuned. Happy Humpday!