What a week, what a week it has been. Still no word on the big interview but trying not to worry about it. They said it could be a few weeks while they interviewed all the 5's. You know, equal opportunity regs and all. Any who I actually didn't really even go out this week. I know, shocker. No I am not sick nor have I been abducted by aliens. I have just been thinking through some personal stuff and feeling like I need to make some changes in my adult activities and companions. I have been in a rut, like Norm on Cheers. I don't want to be Norm. More on that later.
So it's starting to feel like summer is upon us here in GA and I thought what better time to talk about a few of my new and old favorite summer products. A few of these are things I seriously can not live without so I really urge you to give them a shot. I have tested them all and they get the Amy stamp of approval!
SELF TANNER
I have been using
Sun Laboratories
self tanner for about 5 years and I swear by it. It smells like almond extract and goes on like chocolate pudding so you can see exactly where you are putting it. For my skin tone it leaves me exactly the dark golden brown I used to get baking in the Tallahassee sun when I was in college. Do wear gloves as it will stain your hands and do work quickly, it's quick to leave a mark. But... it lasts for several days and looks gorgeous!
BODY BRONZER
I just got this last weekend and am loving it.
Benefit Hoola Zero Tan Lines
is a bronzer, not a self tanner. I like to use a bronzer when I am in between self tanner applications or just in a hurry. It goes on very sheer and comes with a buffing applicator that snaps right in the top of the lid. My feet are virtually always a few shades lighter because "tennis tan" this worked great for evening out the tops of my feet to be sandal ready and match my legs. It's $30 so a little pricey but worth it I think.
NAIL POLISH
Summer is for blue nails and
Sally Hansen Miracle Gel in B Girl
is my fave. It is bright, beachy and Tiffany-ish. Miracle Gel is my favorite gel polish too, wears for several days on me without chipping.
FACE BRONZER
Well I had to jump on this bandwagon too after
Biana
posted about it last week.
Physicians Formula Butter Bronzer
. You guys... it smells like Hawaiian Tropic meets a giant Pina Colada and goes on like the name says... Butter. I LOVE IT. I chose the darker color and it look so pretty and natural. The compact is also a really nice design with a super soft sponge applicator and a mirror tucked into the bottom half of the compact. Get this one, for around $14 you can't beat it!
SUN BLOCK
First of all stay out of the sun but if you can't cover your damn self up! Neutrogena Sunblock is my absolute favorite. This one is actually new because of course they have discontinued the one I wanted to tell you about but it looks pretty similar.
Cool Dry Sport
is specifically designed to cover yet allow sweat to escape and evaporate, thus helping your body to cool itself. And when I play tennis in GA in July and it's 110 degrees on the court that is exactly what I need.
FROGG TOGG
I could not make it through tennis, yard work, outdoor events in general in the summer without my
Frogg Togg Chilly Pad
. If you or someone you love does anything outside in the summer you need this. Think Father's Day! I wet mine and keep it in its container or in a ziploc inside my little cooler at tennis matches. It's like draping an ice cold, absorbent wet blanket around your neck. When you are cooking hot and need to cool off or dry off quickly it really works.
FUNNY STUFF
And finally just a few funny things to make you smile...
What I think literally every time I like an outfit on IG...
When I wake up on Saturday morning and remember it's Saturday.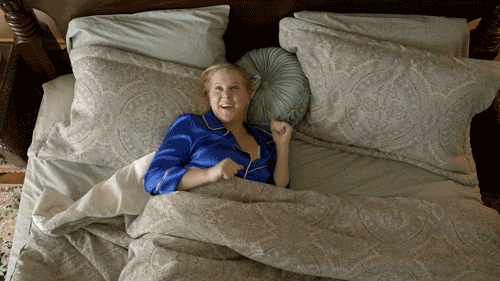 Summer is coming which means drinking in bathing suits. Be very careful.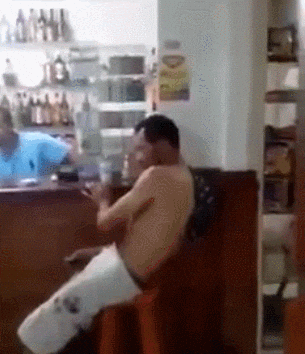 What I think every time I walk into an interview.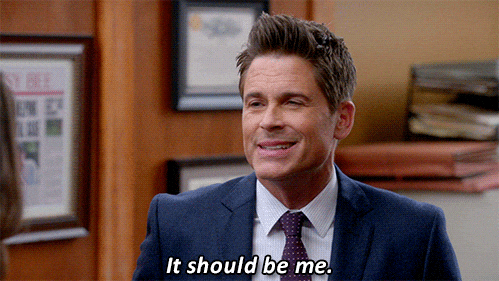 This just really made me think of football season... and UGA fans.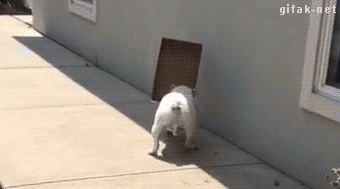 Life in general.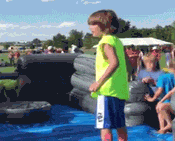 A friend of mine turned me on to these goats that play dead when they are scared and I can't stop googling them. They go completely stiff. Google it. It's hilarious.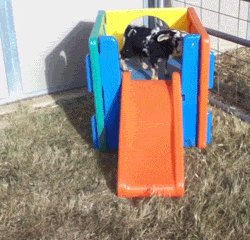 And that's about it for today. Linking up with
Amanda
just because.
Have a great weekend!