Well it's Friday again and I for one am super happy about that. I have nothing planned this weekend. As in not a thing... for real tho. Kids are with Dad and we will celebrate Mother's day with dinner out Sunday night. To me every day is Mother's Day at this point in my life. I would much rather spend it doing what I want to do than fighting crowds for brunch. I made it out of the last seven days alive even though I had something to do every single night. Tonight I want jammies and Netflix. Unless I get tricked into to happy hour. Which is a real possibility. Let's get to the good stuff already...
SUMMER ATHLETIC WEAR
I am playing a ton of tennis this summer as usual so I am going to need a new piece or two. I am gravitating toward yellow this season and love, love this
Nike Victory Premiere
skirt in bright yellow. The allover mesh will be perfect for the GA heat and I need a break from my typical black. You really can't wear black when it's 100 degrees and sunny on the court, you straight up roast, wither and die.
But you can wear black on the golf course and since my girls and I have decided to get back onto the course this summer I need new golf attire as well. Have my eye on this
Nike Ace Sleeveless
golf dress. Just need some new golf shoes and I will be good to hit the links again. I think it might be my new dating strategy.
SHOES
I have a problem and I am the first to admit it. I go in shoe spurts. When I feel like I need new ones I do a complete overhaul. In the last month I have acquired 2 new pairs of flat sandals and 6 new pairs of heels. These
Unforgettable Peep Toe Pumps
are one of them. Super cute and comfy on and I think cute with jeans, skirts and shorts... win, win, win. More nude, sorry can't help myself. Use my code and get $10 off your next pair, click
here
.
THING I ATE RECENTLY
The Mac and Cheeseburger at
Grub Burger Bar
which just opened near me made it's way into ma belly this week and it was amaze. I mean I really don't nee to say too much here but burger perfectly cooked topped with mac n' cheese and crispy bacon. Yeah, it did not suck.
COCKTAIL
The Red Velvet Cake Shot was on deck last weekend and I am almost certain it will be had again. Ingredients are Pinnacle Cake flavored vodka, Frangelico hazelnut liquer and Cranberry juice. This would be great as a martini too with some red crumbs or sugar on the rim. If you have not tried cake flavored vodka you are really missing out. Cake makes everything better.
INTERVIEW CLOTHES
I splurged and invested in some schnazzy new interview thangs and this
Ruffle Ribbon Blouse
from Banana Republic is one of them. I know it doesn't look like much but it's really pretty on. With a black skirt I think it will be perfect! It also comes in Navy and Blush, might have to pick those up too!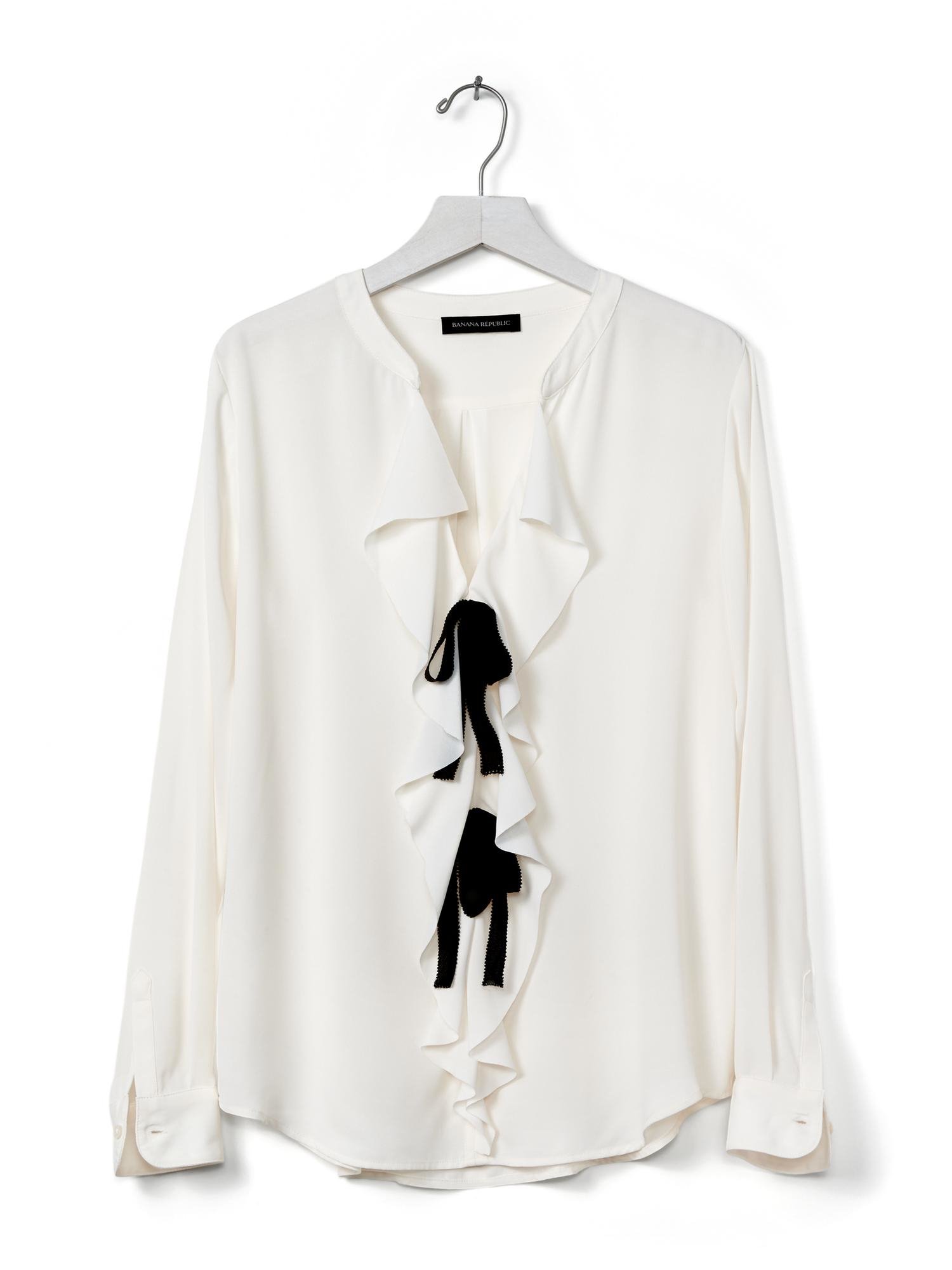 Go make some memories!!