I have been on a huge bender and I am not proud of it. Yesterday I was forced to take a long hard look at myself AGAIN in the mirror when I was trying to find an outfit to wear to my interview. I can't zip a skirt I bought in April. I want to kick myself in the ass. Everything is tight. EHV-REY-THING. And that is not even the worst part. I just don't feel good. I'm tired, achy, moody, my stomach is a mess and my sinuses are going nuts. I just generally feel like crap and it is all food related.
Does anyone else do this? I am on point for months at a time and then boom, some stupid thing goes awry in my universe and I derail like a freaking locomotive eating and drinking all of the things.
Does anyone else gain 10 pounds in like 5 minutes when it takes like 30 days of blood, sweat and tears to lose 10 pounds?
I really lost my shit yesterday. It was not a good day despite the fact that I had what I think was a good interview. I think... I don't really put much stock in what I think in that arena these days though. But about losing my shit, my clothes are all tight again and I am disgusted. Disgusted that I feel like I can't get off the hamster wheel of trying to get healthier succeeding and then failing over and over again. I am an active person, I eat a lot healthier than most people I think. What the fuck is my problem? I know how to do this, I know what works for me. Isn't that a huge part of the struggle for most people? I figured that out several years ago, for real, through various diets, eating plans, trial and error. I've done the work. I just can't stick with it.
So what are the real problems for me? Because it's really not just one thing but the perfect storm of events that lead to my downfall every time.
Stress
Certainly that is huge, I eat and drink to feel better when I am stressed out, I know that is a fact.
Poor Planning
Absolutely, no plan is a plan to fail... cliche but true.
Laziness
Yes... I don't always want to shop and cook and prep healthy meals for myself and my family especially when I am down in the dumps about stuff.
Alcohol
I have a social life that revolves around drinking. Sad but true... I know I am not alone here but being single definitely doesn't help matters on this one.
Shitty Food Choices
This is in direct correlation to the previous one. Even one glass of wine or a beer gives way to making really bad food decisions for me personally. I went to bars and restaurants during both of my Whole 30's and made good food choices. As soon as alcohol is in the picture the odds of that happening diminish drastically.
Lying to Myself
Saying things like:
"I totally didn't eat anything today so I can totally eat Nachos and drink Beer for dinner."
50/50 is really not so bad.
I worked out today so...
But I never eat fast food. Just fancy doughnuts. And pizza. And not like every day so it's ok.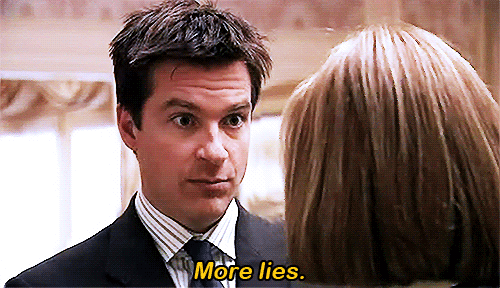 So I guess it's time to stop the madness again. Tears and frustration don't fix anything. I should do another Whole30. Yesterday was a perfect Whole30 day really, this could be day 2. But ugh... it's hard. And I hate even saying that but... Summer weekends at the pool and the lake, birthdays, concerts all coming up quickly. will present challenges but nothing I haven't done before. I am not sure what I am doing yet but I just felt like I wanted to write it down here, it makes me feel better. Sometimes that alone gives me some clarity and focus.
In other news my new double oven shipped yesterday. I cannot wait to do some serious grain free baking! Also I have a date tonight. Write it down it's a record... 3 dates in 3 weeks. Wish me luck on that too.