Well not quite but getting closer. It is time for confessions and hashtags though with the usual suspects..
Kathy
,
Nadine
,
Laura
&
Lauren
...
So you know how I used to complain about guys asking for "body pics" on the online dating sites? Well I did, a lot, cause it annoyed the fuck out of me. I
stupidly
accepted a random friend request on FB from a guy I met on OkCupid a while back but never went out with. Why? I don't know why, I was feeling generous I guess. So the first thing he asks me via messenger after presumably trolling all my photos is (and I quote) "how come all the pictures you're in only shows your face". Hmmm... let's see:
A. It's Facebook not Assbook
B. My face is Ah-mazing
C. The length of the average arm is 25"
#douche #itriedtohelpyouout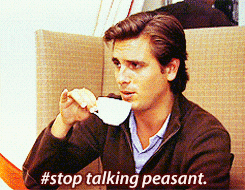 My room is over the garage in my house and it is cold as frozen balls in the winter time. I go to bed every night in ten thousand layers. And I'm still cold. #skinnypeoplegetcold #thismustmeaniamgettingskinny
My blog is small, I know that. I don't really care about followers at this point. I have a few hundred here, a few hundred there as far as the blog itself goes. But on GFC it goes up and down by 2 followers pretty much every week. I only notice this because I am completely anal. Who are these 2 people? #makeupyourdamnminds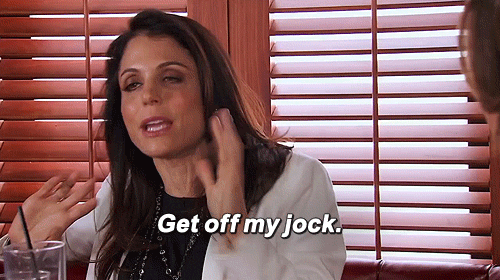 I saw this on IG yesterday and I had to make it with my dog's picture. If you follow me on snapchat then you know it's true. #hebarksalot #hesnotthatsmart #wedonttellhimthat
One week from today I will officially be on Whole30 Day 31 also known as officially done. That means I am having after work drinks. I have missed that so much. And my favorite after work drinks best fraand. #friendsdontletfriendsdrinkalone
Your turn... fess up.