Hmmm... I think I may be doing this blog thing wrong again. Regular posts? What are those?
Anyway....I hate when people say this but it's just been crazy. For real tho. Like that whack job down there crazy. Yeah.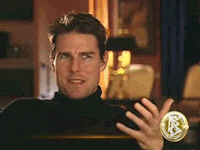 So I am just gonna talk about things going on over here lately.
I still have a job. Contract extended until June 30th. HOLY CRAP WHAT IS HAPPENING?
Kids are always around. When your kids are there and you're a single parent they are always damn there it seems. Like even if you have a parenting plan they are all up in your face like all the damn time because... no other adult is there.
This week I made my kids sit down and decide how the three of them are going to run their own cleaning business this summer. What are they cleaning you ask? My house. Boom. They came up with a business plan of sorts and they each get to take turns being the manager. We will see how it goes.
It's almost time for another season of singles tennis. I am prepared for 6 more weeks of ass kicking. Maybe I will actually win one this time? Maybe not. I will burn lots of calories though!
Once your kids start driving kid free weekends change drastically. Knowing they could literally pop in at any second can be downright frightening. Explaining to them why they have to call first is even worse. This is my life right now.
Teenagers wreck cars and jack up your insurance. Sometimes twice a year!!
I had an interview this week for a full time position at the company I currently am working at. Sound weird? I know. It's not exactly my wheelhouse which worries me but I would still kill for the chance to be where I am full time and permanently.
Still playing mixed doubles with my Tinder partner. My young, cute, really good partner.
That
was one of the best ideas I had in a long time. Speaking of which...
I am still Tindering away. I had 2 dates last week. I was supposed to have a date last night but we ended up postponing until Friday. So Friday I will be having dinner with a self-described 6'-4", 275 lb., mohawked, viking lumberjack. He's really cute too. I imagine it going something like this... except we are going to Longhorn so... yeah maybe not exactly like that. Or he may cancel again, who knows!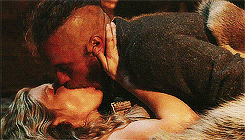 Sit down for this one. I booked my beach vacation. I did it. I called up my former co-worker and he gave me a sweet deal on his 2 bedroom condo in PCB for a week. A whole entire week and he threw in an extra day!! So the first week in August I will be toes in the water, ass in the sand. Can. Not. Wait. Isn't it cute? It's not a good plan to book vacations when everything in your world is so uncertain but it just feel like the right thing to do. So do it I am!


What's up in your world?