So sorry no I am not that I didn't have time to prep a post for today cause I was out on a sushi date last night. Truth. With an age appropriate dude who picked up the check too. Holla. Okay, he was 6 years younger than me but I am getting there people. Up from... cough cough many more years.... if you count that other hot piece of nevermind in Baghdad. I count him, but he's not here soooo.
He came to my area so of course I picked my fave sushi joint and if you are local you must try
Sushi Nami
and we had some excellent rolls... the Shannon at Maui which is tuna with macadamia nuts in it... I said nuts.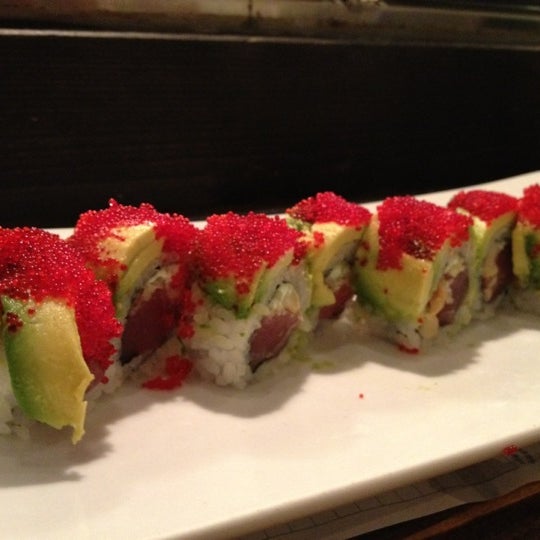 ...and the Echo Bunny roll which is some sort of tempura soft shell crab perfection.
It was a nice date and nice to go out and be a grown up. We even went for coffee afterward. Not sure about a love connection but a sushi connection maybe all I need for now.
Actually meeting someone else a for a craft cocktail tonight after work, so I might need a cocktail connection as well. It's getting to be hibernating time of year again and I am tired of hibernating alone all the time so I am going to make an effort to say yes when I'm asked even though I mostly feel like saying no.
Cause yoga pants and wine = very tempting. But also a waste of yoga pants and wine.
Happy Hump Day Bishes....