Happy Friday to all! Do I even need to say that we are just 2 weeks out from the big day? I actually got a lot accomplished this week toward the holiday, thank goodness! I am feeling like it's all going to come together nicely. I made it thru a miserable cold this week and I really hope it's the last one for awhile. I also made it through 5 nights in a row out and bout on the town. Last night I couldn't even. I opted to stay home and get some much needed rest and missed a fun party. It felt great to snuggle up with the dog and catch up on some Snapped episodes. So let's get to some favorites shall we?


SONG
I love this guy and this song. CMA New Artist of the Year 2015 Chris Stapleton...
TATTOO
Love... I would get this in a heart beat!
RECIPE
Grits and Greens Casserole.... one of the guys I work with brought this to the office potluck this week and it was heavenly. He made 2 pans full and it all got eaten. If you like cheese grits you will love it! Trisha Yearwood's recipe original pin
here
.
MAKEUP
Tis the season for my two favorite things to come together and be fabulous... Glitter and The Smokey Eye. Check out the pin
here
. My favorite glitter eye product is
MakeUp Forever
and you absolutely must use
Too Faced Shadow Insurance Glitter Glue
or it will be falling all over your face all night long. Trust me on this one!
FUNNY STUFF
The holidays always make me miss my family. Pretty sure my older brother and I were just like these two!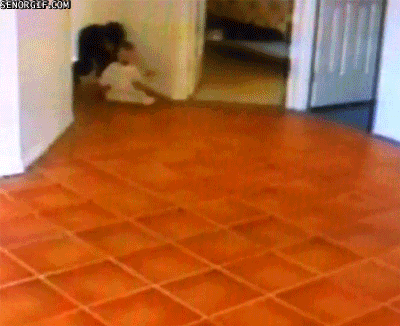 This made me think of the buildup to the holiday and then.... it's Dec. 26th....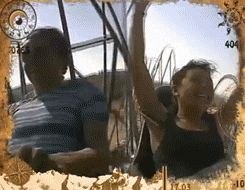 I can just imagine how this went down on the kangaroo farm...
"I'm gonna kick that asshole human"
"Do it man, do it"
Crowd: Oh man he's really gonna do it. Here he goes...
(kicks asshole)
Crowd cheers!! Bye Felecia.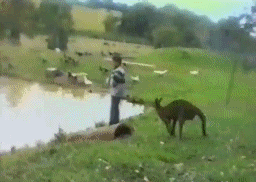 I love it when dogs do human things. This is how I imagine my dog when I'm at work.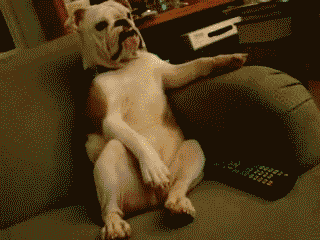 In case you are missing summer and fat people going down slip and slides for the fail...
This is a good analogy for life girls. You're going along having a great time and then ...BOOM. Men.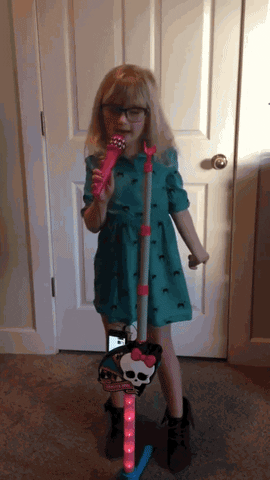 Have a great weekend!