Wow, what a glorious 4 day weekend I had. Except that the weather was actually a bit too warm for my liking this time of year and I had no fire, it was perfect. So perfect that I didn't take nearly enough pics but I am going to do my best to recap it for you! My kids were gone with their Dad from Monday afternoon on and I took full advantage of that. Dinner with man-friend Monday, birthday drinks with girlfriends on Tuesday including Girl Scout Thin Mint Cookie shots, trivia with the usual suspects Wed., Thanksgiving Thursday, wine tasting Friday, football watching Saturday and tree decorating Sunday. I would say that I am tired but I actually got to do a whole lot of nothing in between going out every night.
New exciting news... I am no longer black Friday virgin!!! I actually headed out at about 5:30 on Thursday after a lovely dinner with one of my best friends and her family. She is a pro and tries to get me to go every year but it's just not my jam and now I know why. I really can't say anything too bad as we were in and out of Walmart in one hour. But... the amount of people pushing and shoving and trying to force carts this way and that... I hated every second of it. However, I got a new 40" TV for my bedroom which is all I really wanted... and for $149.00. Cha-ching! Add that to the new blanket and extra pillows I added last weekend and my Netflix cocoon is complete and like a little corner of heaven. I took full advantage of that all weekend long.
Friday night my group decided to do something a little different on a whim and go wine tasting at a local wine boutique,
Talk of the Table
. I am actually going to talk more about this next week because I have a girls night scheduled there this Sat. Last weekend I took not one picture because I was too busy tossing back 2 oz pours and yummy local artisan cheeses and crackers. Suffice to say I have found a new favorite spot just minutes from my house. Just what I need, more places to go drinking and eating!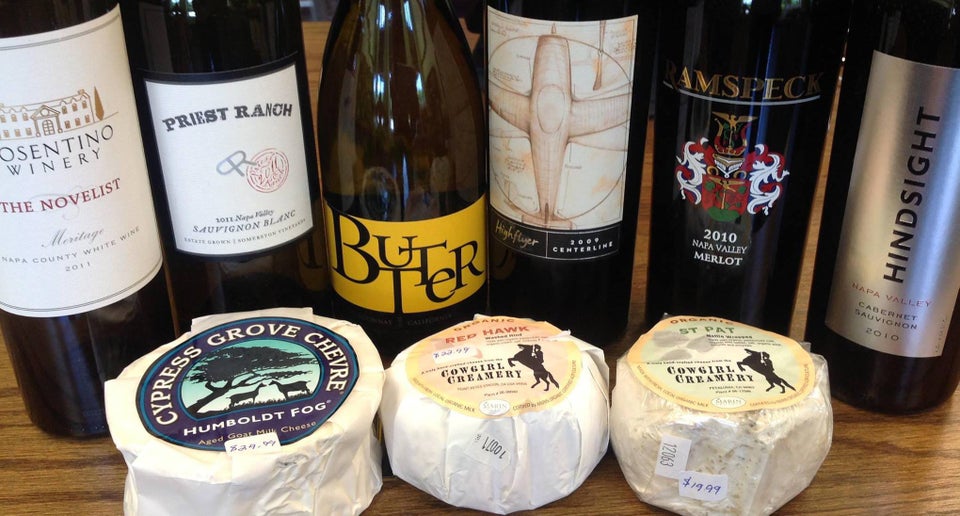 Saturday was spent cleaning out half of my garage and hauling an SUV full of crap to Goodwill. I donated a lot and felt so accomplished. Thinning out the hoard is a very good thing. Saturday night was back to the bar to watch my Seminoles mop the floor with the Gators, third straight victory in the swamp. They were really awful. I can not believe football season is pretty much over. Sad times... but good memes!
A neighbor of mine posted on our neighborhood FB page a few weeks ago that she had a 7 ft. pre-lit tree to give away. I jumped on it as I have wanted a tree for my foyer for forever. Our main tree is in the family room which is toward the back of the house and I just love having a tree visible from the street. So I picked it up and got it decorated this weekend. Went with a black/grey/silver theme and found the perfect box of 50 ornaments at Target for $15. Added in a $5 silver snowflake Target topper and a black table cloth I had for a skirt and boom... fancy pants foyer tree. I also found a jar of these cool things called
Scentsicles
scented ornament sticks to make your tree smell real. Awesome find at Target... get them... my house smells amazing!
Hope everyone had a great holiday!