Oh hey! I took a blogging day off yesterday because my brain was/is fried by my personal shit show and frankly I needed a couple of nights in bed with bad TV and no laptop. And also I decided to do a little something different and link up with
Amy
at The Farmer's Wife and
Karli
at September Farm because I thought 5 things was doable today and that's about it. Oh and I like them too cause they are super cool and the button is pink and green with black and white stripes... winner. So here's my 5 things for this week...
ONE
...... In case ya didn't hear I got my hairs cut. About 2.5 inches and some long layers and it feels like 5 lbs. off of my head. I still feel slightly guilty about spending that cash on myself but Jesus Lord I haven't had it cut in a year. And.... I love my hairdresser so much, she always makes me look fabulous even for 6:30 on a Thursday night....
TWO
...... Speaking of how much I love my hairdresser. She got married last year and I went to the wedding and still owed her a gift... cause I was a total slacker and didn't do things in the right order! So I checked that off my list last night too and hand delivered her wedding gift... only a year late but who's counting. Who wouldn't love a monogrammed drinks bucket??? Here's the one I got but since you really can't tell what it is I am giving you an extra pic cause it really does make the perfect gift!
THREE
....... I have just recently decided to take to the Twitterverse to complain about any and all companies who give me bad service. This week it was Comcast's turn. To make a long story short my bill for cable, Internet and phone has reached astronomical proportions and I can't afford it. After numerous customer no-service reps telling me there was nothing they could do, I was already getting the best deal going.... HA!!!.... one angry tweet later turns out not true at all. Yesterday I got a call from a lovely gentleman who was miraculously able to shave off nearly $100 from my monthly bill for the next 12 months... locked down! Yes, I said a HUNDO!!! This makes Amy very, very happy. Marry me @ComcastMike on Twitter, I love you man!!!
FOUR
..... 35 Days until our domination begins again... GO NOLES!!!!!
FIVE
..... It's August. That means about a month till September... and my birthday. Which means new ink. That's on my birthday agenda anyway if I can squirrel away enough pennies to treat myself that is. So I have the shop picked out and the artist. Now the hardest part... the actual tattoo
Kinda thinking about swallows, sugar skulls ( but that might be too done) or maybe a lil cupcake.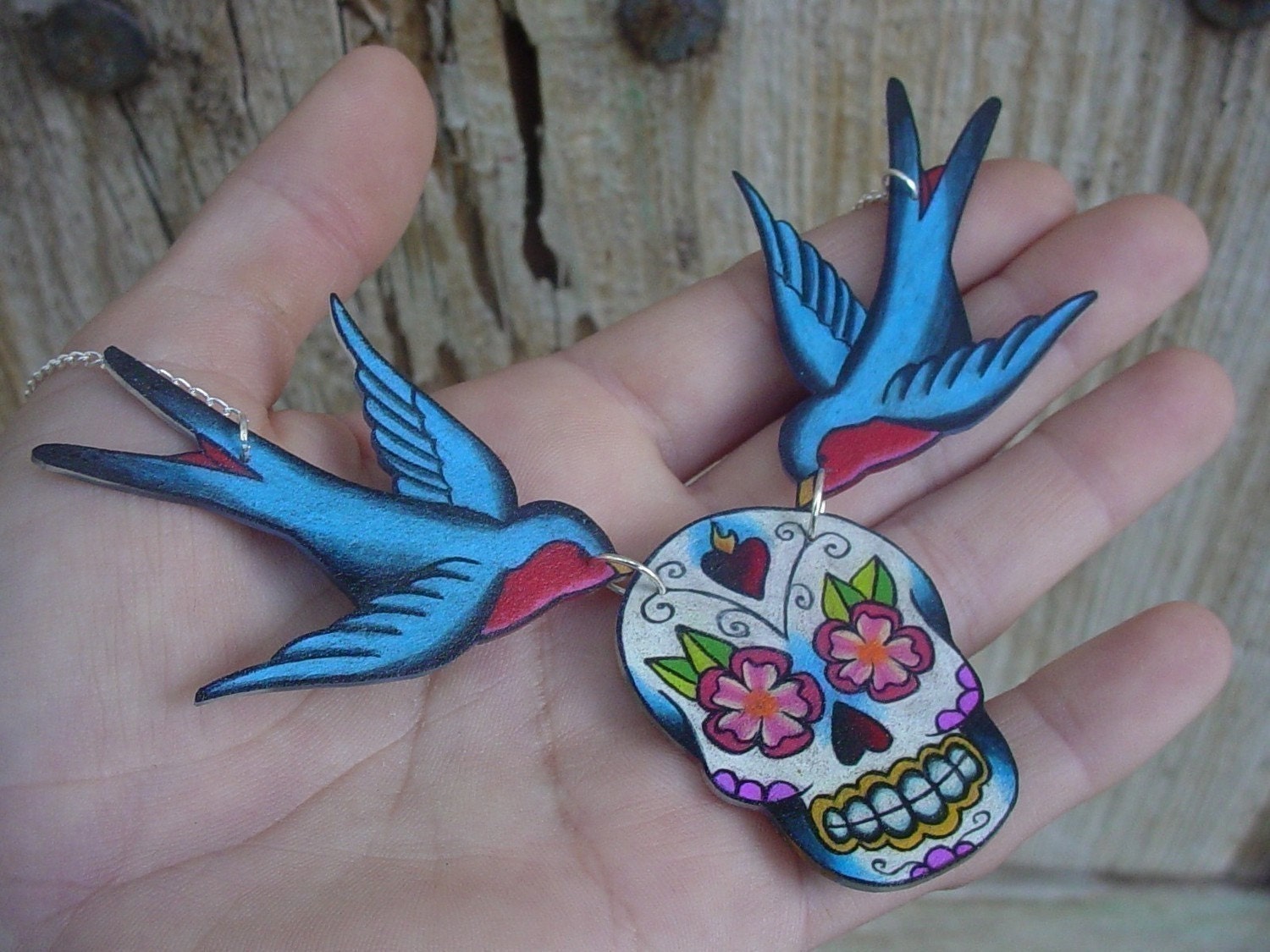 That's about all I got for today ladies and gentlemen!! Hope you all have a fabulous weekend!