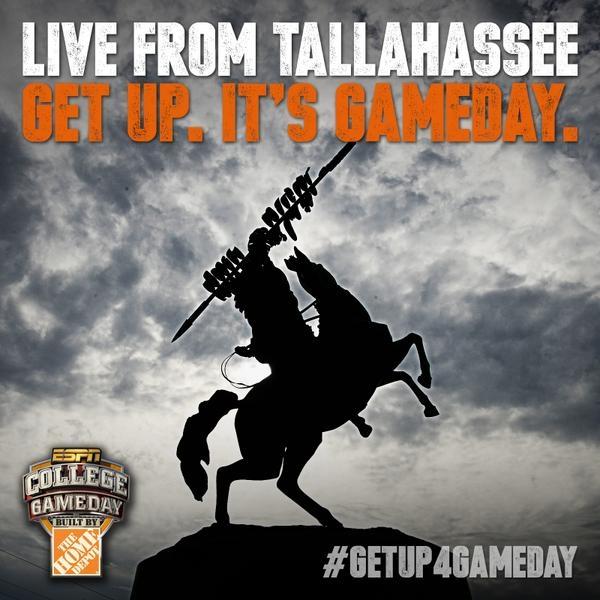 Doing something a little different this Friday and linking up with
Sarah
cause I am pretty much all football all the time right now. As in Noles, Falcons, Lions, Spartans, my Fantasy Team... yeah all of those guys. It's a big day for FSU tomorrow as we take on Clemson in what is always a big rivalry match up. If you happen to be heading to Tally lucky you, say Hi to all of my friends... womp womp... cause I'll be in Atlanta watching from my couch.
If you are in Tally make sure you hit the Friday Night Block Party aka The Downtown Get Down. It's food, music, the marching band, the cheerleaders... basically like going to the game without going to the game. And there's beer.
Oh and ESPN will be there broadcasting live for Gameday so it's gonna look a lil something like this on Saturday morning, so make sure you stop by for that.
So you can see Mr. Lee Corso, FSU alum, pick the Seminoles once again....
If you are not sure what to wear, have no fear, we like glitter in Tally so feel free to cover yourself in it or at least find these guys for a photo op. They are slightly famous, the Glitter Guys.
But if you want to see this doofus you will have to wait until the second half because his azzz will be riding the bench until then.... ya heard!!!!
So looks like tomorrow this guy gets the start of his career. Make me proud Sean. I won't mind looking at him for 2 quarters at all.
Everybody have a great weekend and GO NOLES!!!!!